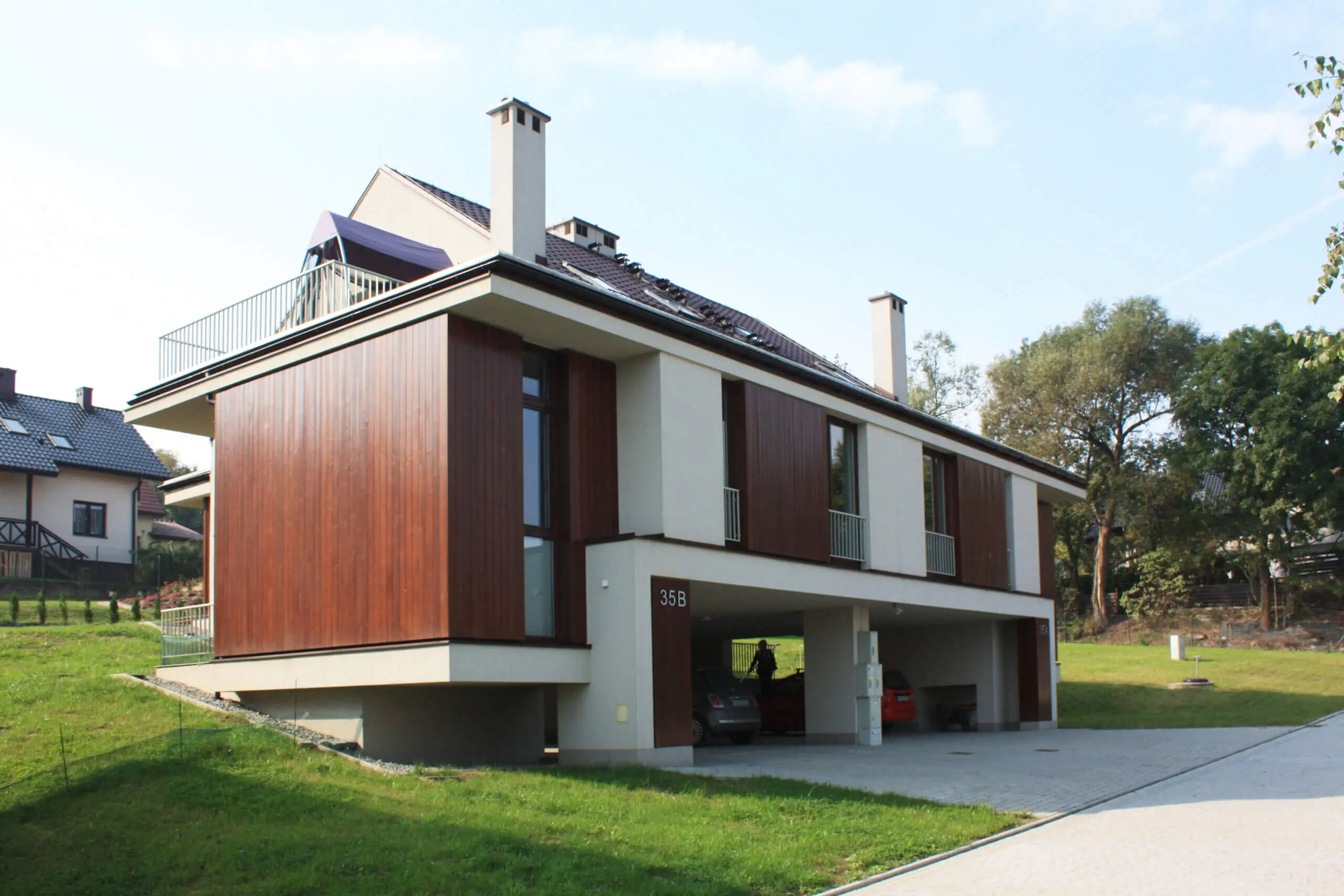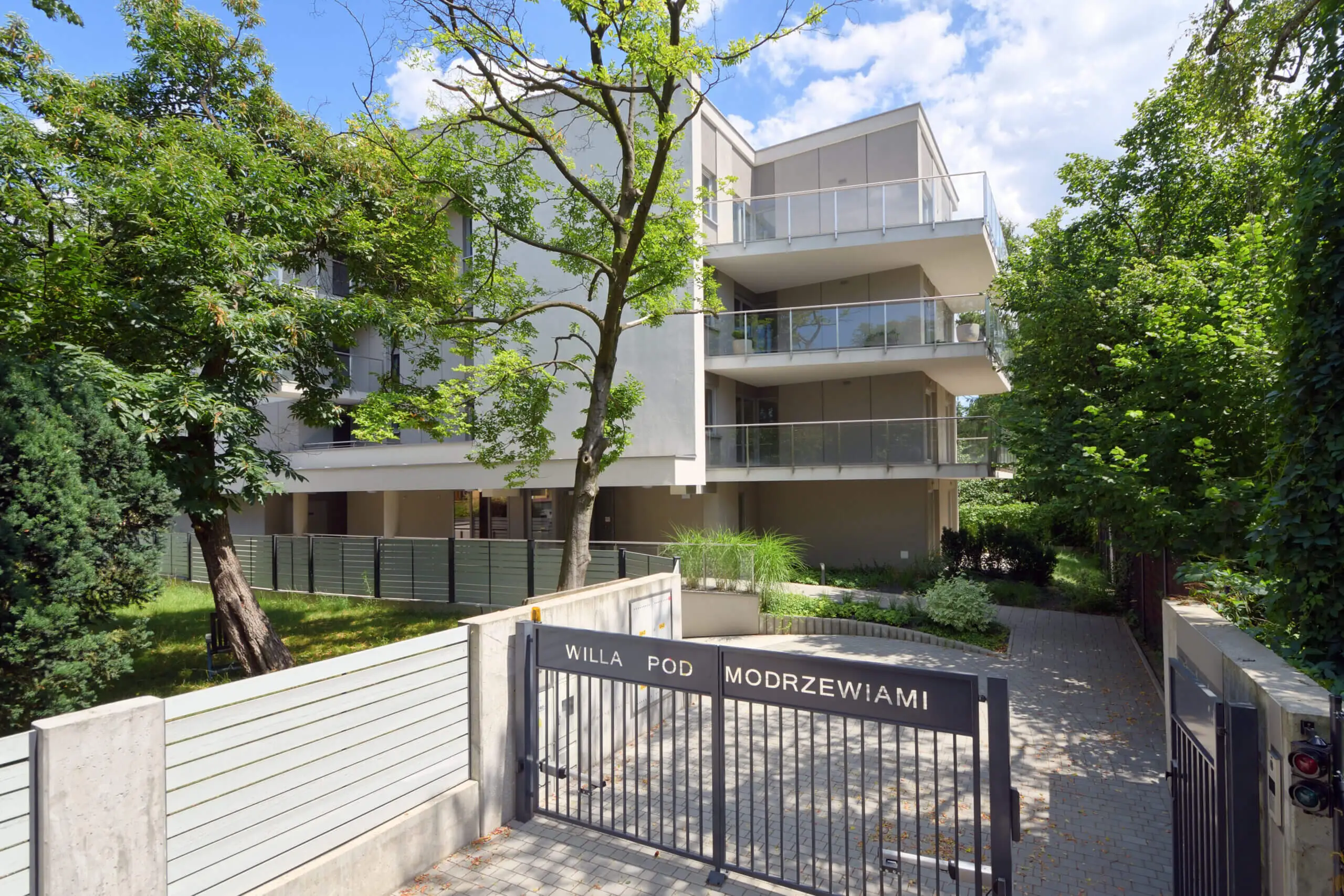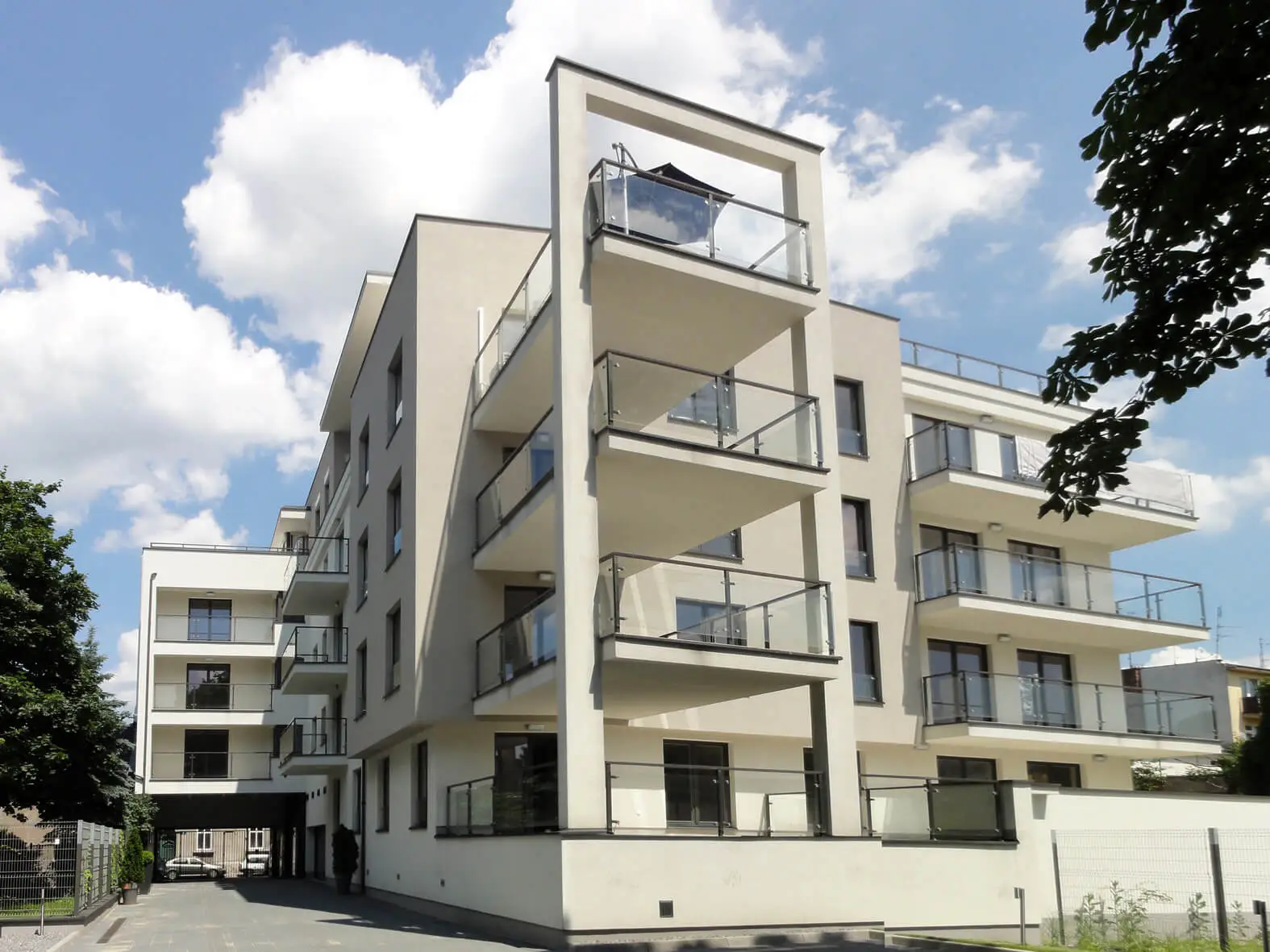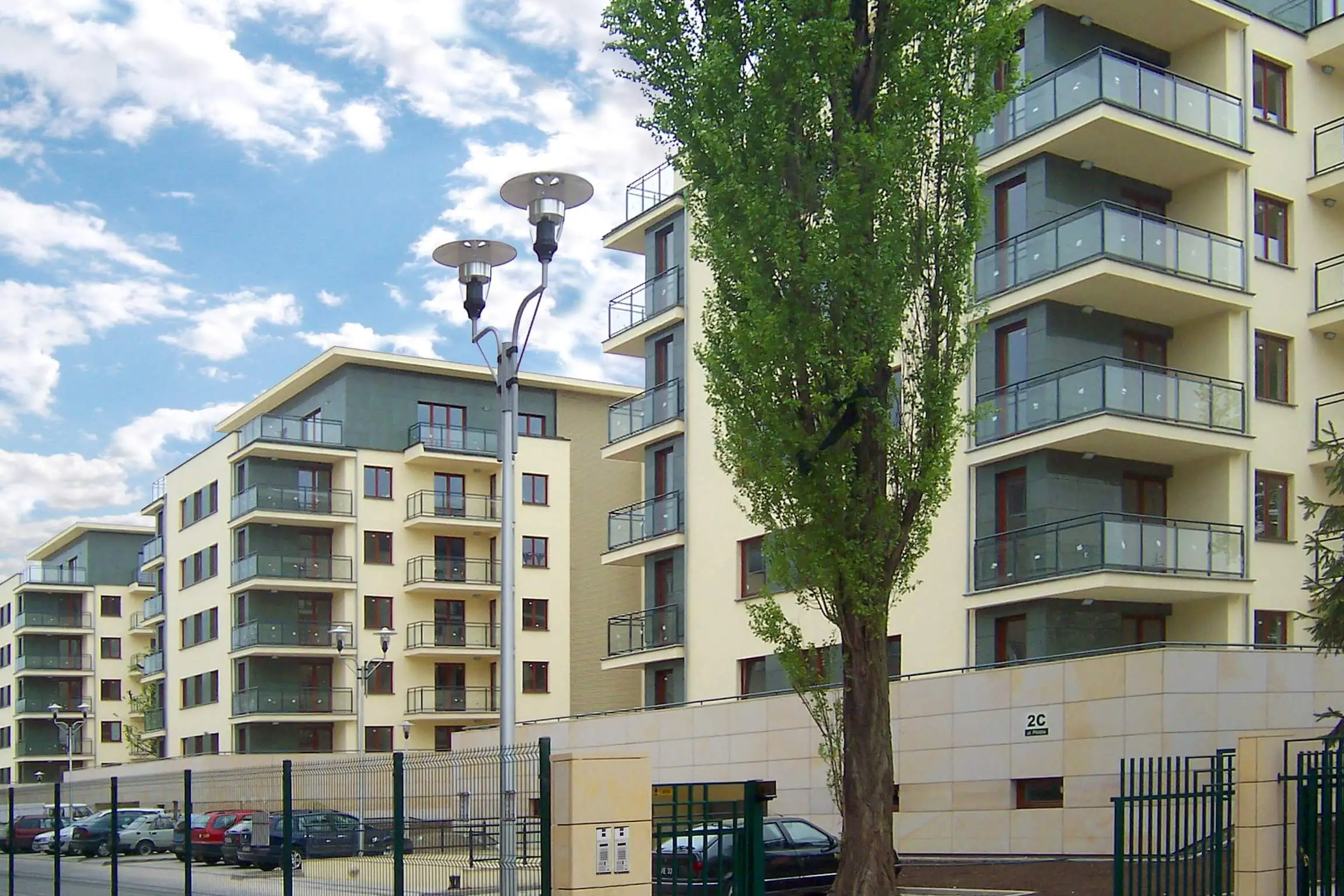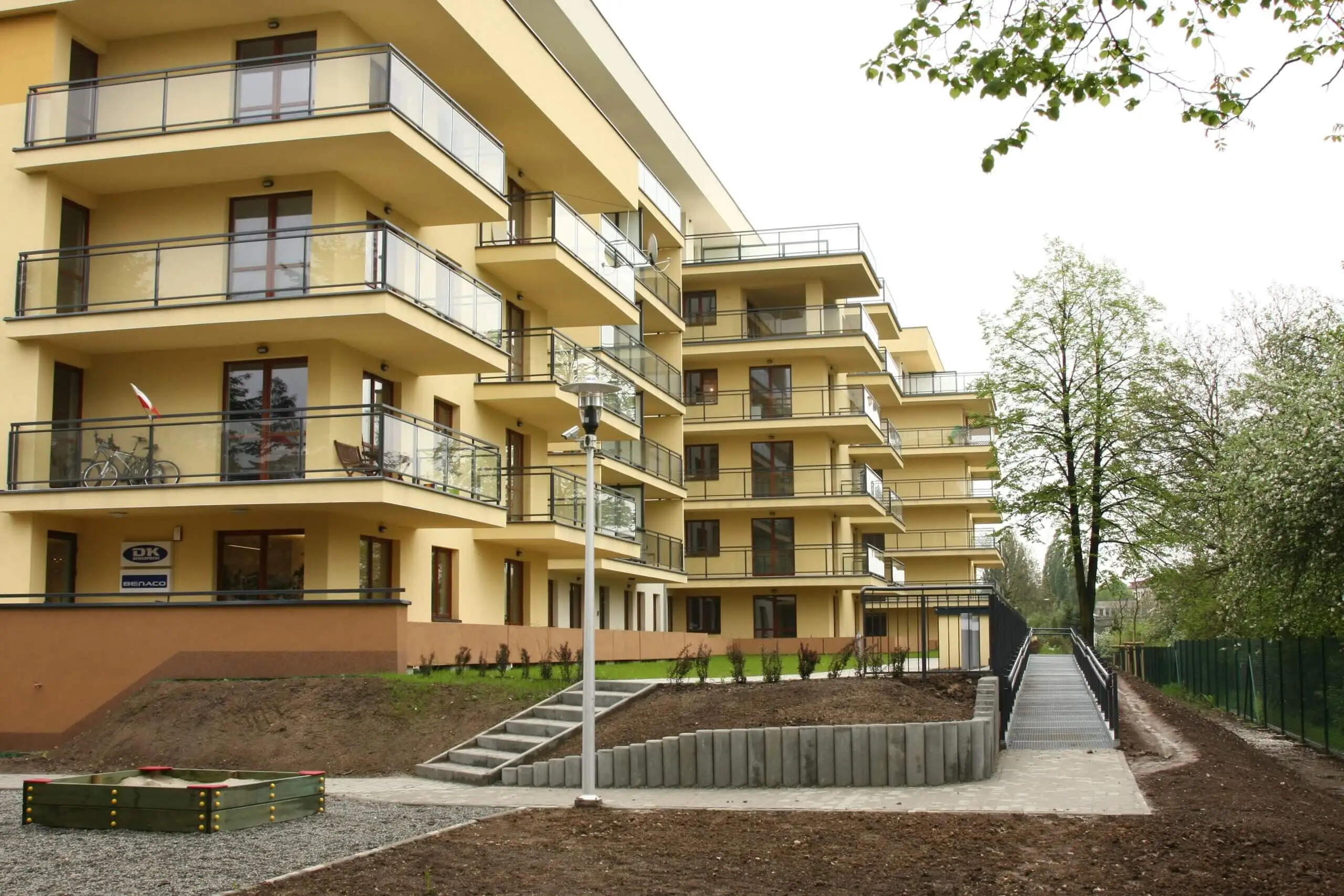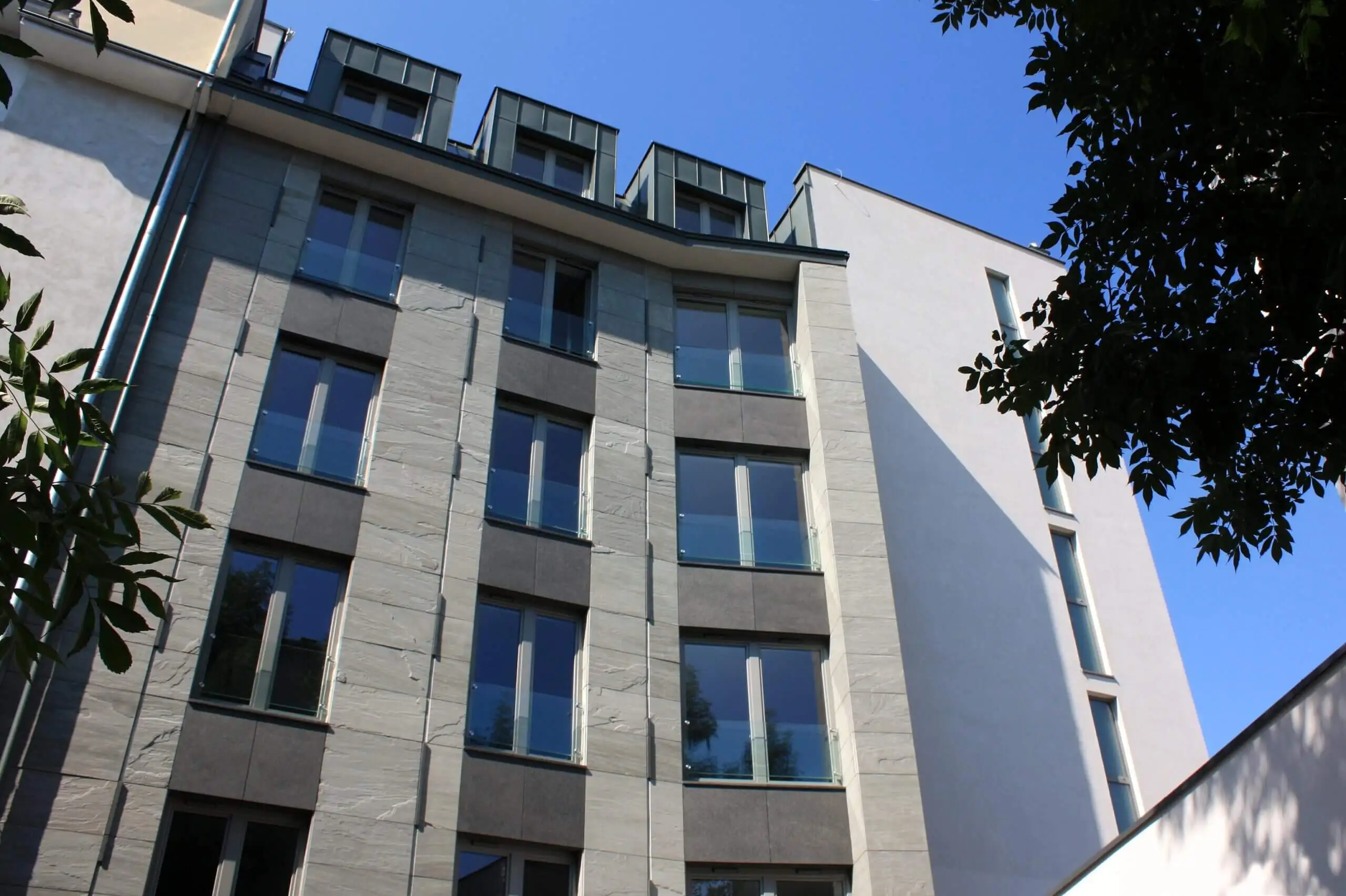 1
MODERN HOUSING ESTATE 10 KM FROM KRAKOW
LESNA SKALA HOMES
The buildings are distinguished by modern architecture, original elevations and adaptation of the project to the natural conditions of the terrain. The entire estate is fenced, with a gate opened by remote control and video intercom at the gate.
2
LUXURY IN THE CENTRE OF CRACOW
MODRZEWIE VILLA
The intimate building combines in its design the use of modern architectural forms and placing the new investment in the context of the neighbouring interwar villas. The luxurious character of the investment is emphasised by impressive elevations and the highest quality of every detail.
3
LUXURY APARTMENT BUILDING
NOVA TENEMENT HOUSE
A luxury apartment building located at 9 Prochowa Street, on the border of two districts: Kazimierz and Grzegórzki. A short walk will take you to places important to the history of Krakow: the Wawel Castle, the Church on the Rock and the monuments of the Old Town.
4
EXCLUSIVE RESIDENTIAL COMPLEX
APARTMENTS FOUR CROWNS AT PILOTÓW ST.
A guarded, fenced complex of four buildings surrounded by greenery provides residents with dreamlike living and leisure conditions.
5
TERRACED MULTI-FAMILY BUILDING
AMBER HOUSE AT CHAŁUPNIKA 4 ST
Terraced multifamily building surrounded by greenery of the nearby gardens and single-family housing estate. The investment is located in the centre of Krakow at 4 Kazimierza Chałupnika Street, in a peaceful and quiet neighbourhood, and at the same time within a short distance from the arterial streets: Pilotów (access to Mogilskie Roundabout) and Meissnera (Młyńskie Roundabout).
6
ELEGANT ARCHITECTURE 10 MINUTES FROM THE MAIN SQUARE
PERŁOWA TENEMENT HOUSE
A unique, modern building located at 6 Feldmana Street - in the vicinity of Karmelicka Street. It takes 5 minutes to walk to the Krakow Park and 10 minutes to walk to the Main Square. The Perłowa tenement house is distinguished by elegant architecture, harmoniously fitting in with the neighbouring tenement houses from the interwar period.
DK-DEVELOPMENT Sp. z o.o. – Houses and apartments in Cracow
If you are looking for an exclusive flat in Kraków (the Old Town or city centre) or a ready-built detached home on the city outskirts (Zabierzów), you will certainly find our offers attractive. DK-DEVELOPMENT Sp. z o.o. offers a wide range of real estate choices in Kraków: luxurious flats and apartments in the city centre as well as new homes in Zabierzów. We always provide the highest standard of construction; high-end architectural solutions; thoughtful, functional building designs and carefully selected, convenient locations for our investments. We have won many prestigious awards, including:
Check out our realisations and see why we are the best possible choice.