HOUSES UNDER THE FOREST ROCK - Single-family houses development in Zabierzów near Kraków
Our estate of detached houses near Krakow is located in a quiet and peaceful neighbourhood in Zabierzów. The investment is located on a hill with a beautiful view, near the Kmita's Rock nature reserve and the picturesque Quarry Reservoir. The charming location combines the proximity of greenery with quick access to the capital of Małopolska region. The green neighbourhood provides residents with peace and security, and the location in Zabierzów guarantees convenient access to the necessary infrastructure: schools and kindergartens, medical services, numerous shops and services, as well as a sports centre with a swimming pool and restaurants. The village also has an attractive offer for tennis and horse riding enthusiasts. Modern shopping malls (Futura Park, Bronowice Gallery, Witek Centre) and hypermarkets (Leroy Merlin, IKEA, Macro Cash & Carry) are just a few minutes' drive away. There is the Kraków Business Park with its own railway station near the estate, thanks to which the journey to the main railway station in Kraków takes only 25 minutes. The airport in Balice can be reached by car within 10 minutes.
We warmly invite you to contact all people who want to have a spacious and modern single-family house near Krakow, distinguished by high quality workmanship and convenient location.
Modern semi-detached houses
The investment consists of two stages. Stage I (completed) comprises 8 single-family semi-detached houses and 4 terraced houses, while Stage II (completed) comprises 2 modern semi-detached houses. The entire estate is fenced, with a gate opened by remote control and video intercom at the gate.
*Additionally, in the part of the ground floor there is a possibility of separating and arranging a utility room with an area of about 10.70 m2. It is a space not included in the house area and provides an attractive amenity for future residents.
THE TOTAL AREA YOU ARE PURCHASING IS APPROX. 131.00 m2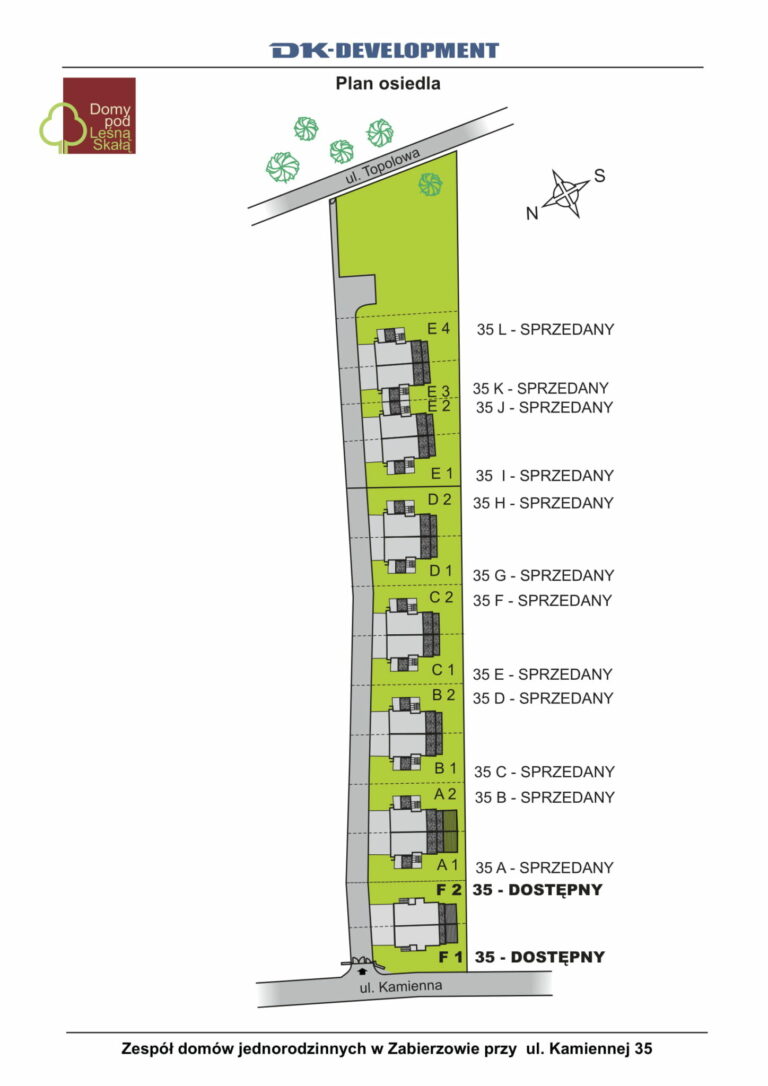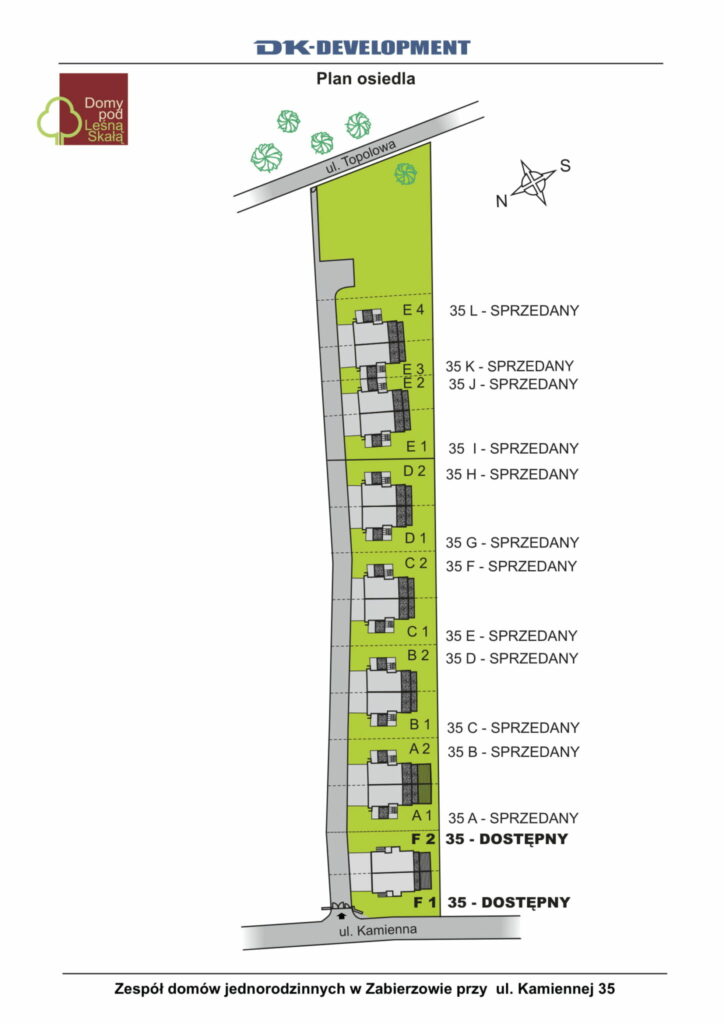 Two semi-detached houses were built in the second stage of our project "Domy pod Leśną Skałą" (Houses under the Forest Rock). Each segment with an area of approximately 94m2 has two residential floors, an open garage in the ground floor with an area of 26.65m2 and additional utility space of about 10.70m2 which can be separated in the ground floor. On the ground floor, on the south side, wooden terraces are made with an area of about 20m2. Additional amenities are include balconies on the first floor with access from both bedrooms lined with wood decking and surrounded by steel railings.
Each of our houses has its own plot, which is perfect for arranging as a home garden – an ideal place for relaxation and recreation to be developed according to one's needs.
It is worth noting several important aspects that increase the attractiveness of the investment and provide additional facilities for future residents, including:
dual purspose gas boiler by Viessmann; 
installation for mounting solar panels;
underground rainwater storage tanks with a capacity of 10m2 with the possibility of installing a pump;
custom window joinery – especially large glazing from the living room to the terrace.
Segments will be transferred to future residents in a builder's finish state, which will allow to customize the house and create unique arrangements.
Photos from the investment